Review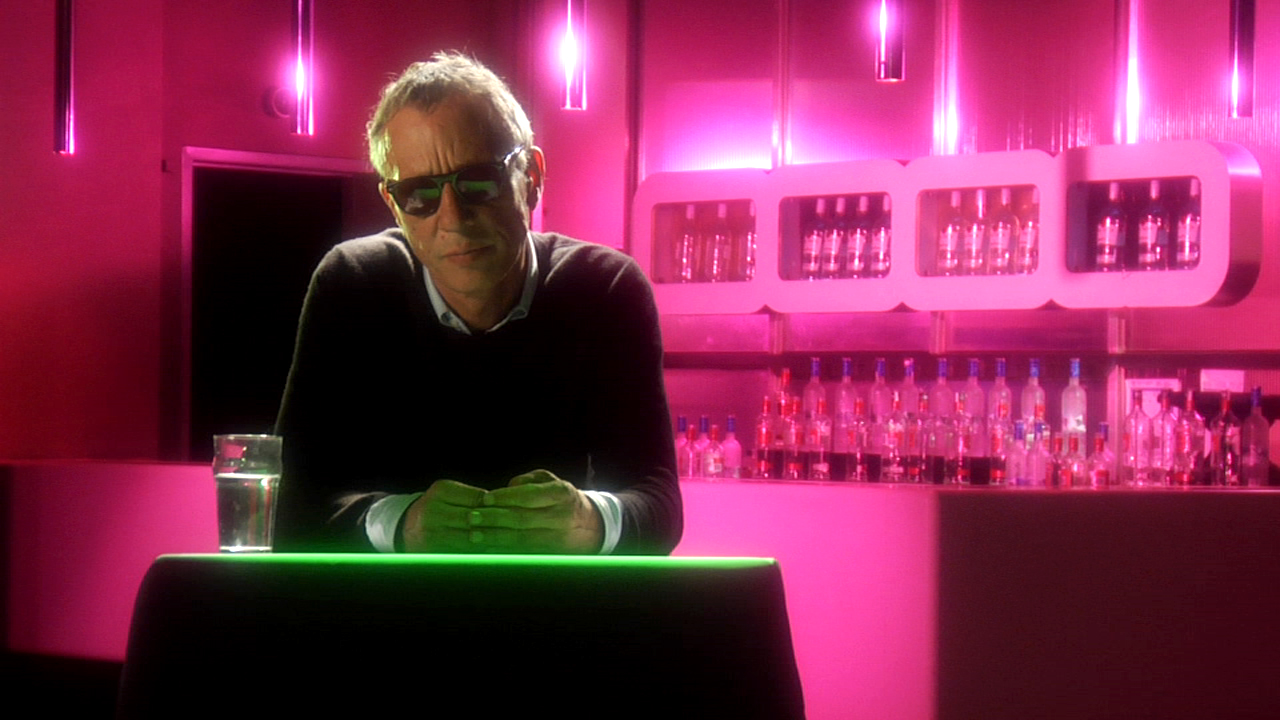 In 1983, kingpin New York club owner Peter Gatien opened the historic doors to The Limelight. A den of excess, the monumental Super Club — housed in an Episcopal Church of the Holy Communion, retaining its structural edifice — marked the beginning of a new era in Manhattan. On the heels of disco's sudden death, Gatien began a New York nightclub empire that by the mid-1990s additionally encompassed familiar hotspots such as Palladium, Club USA, and Tunnel, each respectively tallying sixty-thousand attendees per night. Women danced, drag queens frolicked, and off-the-clock stockbrokers emptied their wallets. All the while, the sole eye in the sky, Gatien (who sported his signature eye-patch) kept watch over his minions.
With his first feature, documentary filmmaker Billy Corben's Cocaine Cowboys highlighted the barbarism polluting the streets of Miami wherein cartel massacres and strip mall shootouts stirred a media and political frenzy. The aptly titled Limelight returns Corben to the drug scene, albeit a less egregiously illegal and violent iteration. Yet Corben's ripped from the headlines stories of green card carrying immigrants — Gartien was born in Ottawa — are still fantastically tawdry tales of profligacy in pursuit of the American Dream: To make money, lots of money.
Following in the traditional footsteps of many preceding drug films, Limelight charts the induced highs of a club scene that ushered the likes of Moby, House Music, and a free-for all haven populated by disenfranchised teens and celebrities alike. As is bound to be the case when interviewing nightclub regulars, Corben has at his disposal a sideshow of 'personalities.' He takes advantage of his eccentric subjects — a cavalry of dispossessed, deceitful, and self-aggrandizing posers — who at the height of the nightclub's existence used their savvy to ingratiate themselves into the 'in' flavor of the month.
Among these people is Lord Michael, who after the debilitating A.I.D.S. scare — which ostensibly served as a coronary interruption to New York nightlife — managed to reignite The Limelight by way of London's underground warehouse scene, introducing the newly concocted drug Ecstasy. It's hard to tell which talking heads were, at the time, young and enterprising and which were truly sociopathic. And then there's Michael Alig, already the subject of his own documentary and narrative feature. Pleasantly harmless in appearance, Michael acted as a party organizer for The Limelight before hacking up his drifter roommate and throwing the chopped remains into the Hudson. Not that everyone in The Limelight was so brash and unstable. Much of the film contextualizes the club's behind the scene business dealings and the impact Gatien's adult playgrounds had on New York's East Village culture — before hipsters, Starbucks, and yuppies reigned supreme.
Nevertheless, all parties must eventually end, and Gatien's came to screeching halt. Recently sworn-in mayor Rudolph Guliani, who had promised to clean the city's smut, didn't merely send the drug-sniffing hounds out on a midnight stroll, he sent them on a mad witch hunt, demanding blood. For the first time, Gatien found himself — rather than his numerous clubs — front-page tabloid fodder. And his name was smeared, discredited, and quarantined into the shadows of public ignominy. However, what proceeded in the DEA's investigation, all captured in interviews and candidly detailed by both sides of the party, was one of the most ludicrously revealing examples of systemic corruption I can recall in New York politics — forever swept under the rug and only now exposed. Credentialed officials line up to deliver sober testimony and shocking allegations against a mayoral campaign whose motto was "win at all costs."
What begins as an expose on Caligula's den turns into a true-life Roman tragedy. Whether Gatien is wholly innocent is besides the point. Limelight lifts the entertaining veil of smoke and mirrors only to uncover an oligarchy turning the screws on an unknowing body politic. Apparently, we're all suckers.