Description
[from Freebase]
The Reaping is an 2007 American horror film, starring Hilary Swank. The film was directed by Stephen Hopkins for Warner Bros. and Dark Castle Entertainment. The music for the film was scored by John Frizzell. In his room, Father Michael Costigan (Stephen Rea) puts together several photos that have been burned to form a pattern of an upside down sickle with a cross through it. The symbol is the inverted astrological symbol for Ceres, which is believed to be Satanic. Elsewhere, Katherine Winter (Hilary Swank) and her colleague, Ben (Idris Elba), are in Chile investigating claims of a miracle. Upon exploring the area, Katherine uncovers a cache of hazardous waste illegally stashed in an underground oil well, which has ruptured, causing the biological effects of the "miracle". In Louisiana, Katherine receives a call from Costigan, who explains the symbol, telling her that it is a warning from God, which Katherine ignores. Later, Doug Blackwell (David Morrissey), a science teacher from a nearby town called Haven, asks Katherine to help figure out why Haven's river has turned red.
Review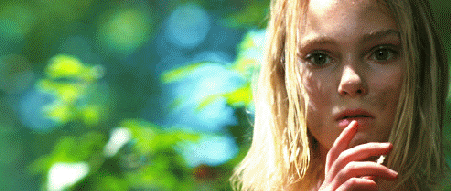 Once an ordained minister, Katherine Winter (Hilary Swank) now dedicates her professional life to debunking the modern miracle — a tragic loss has shaken her faith in the existence of God. Katherine's skepticism keeps her at arm's length from former colleague Father Costigan (Stephen Rea), who detects unmistakable signs that Katherine's life is in danger. Ignoring the clergyman's passionate warnings, she springs into investigative mode after the Bible-Belt town of Haven, located a short drive from Katherine's Louisiana office space (very convenient), starts experiencing the first of 10 legendary plagues.
Doug (David Morrissey), the local science teacher, shares Katherine's belief that there's a reasonable explanation why the nearby river flows blood red and frogs are falling from the sky. But the fanatical townsfolk place the blame on 12-year-old Loren McConnell (AnnaSophia Robb), the blonde-haired and barefoot spawn of an inbred family hell-bent on sacrificing all second-born children in the Bayou neighborhood. What's really causing these supposed disasters? Katherine is about to find out.
Portions from Freebase, licensed under CC-BY and Wikipedia licensed under the GFDL