Description
[from Freebase]
Anywhere but Here is a 1999 American drama film, based on the novel of the same name by Mona Simpson. The screenplay was written by Alvin Sargent, and the film was directed by Wayne Wang. It was produced by Laurence Mark, Petra Alexandria and Ginny Nugent. It stars Susan Sarandon and Natalie Portman. The story bears some similarities to Simpson's own youth, as a young Wisconsin girl who moves west to California with her divorced mother, Adele. Simpson says that it is not autobiographical in characterization or events. Filming began in late June 1998. It debuted at the Toronto Film Festival on September 17 in 1999, before being released on November 12. Adele August (Susan Sarandon) is an eccentric woman who, with her reluctant daughter Ann (Natalie Portman), leaves a small Wisconsin town and moves to Beverly Hills to realize her dreams. She may not know what those dreams are herself. Adele is confused and always tries to deal with matters the easy way out. She buys things she can't afford and her more practical daughter is upset when she does this. When living in Beverly Hills, Adele impoverises from day to day, often being unable to pay the bills.
Review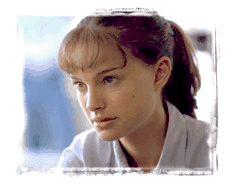 Anywhere But Here? A more apt title you will not find on a motion picture this decade.
After a witty lead like that, at this point in the movie review, I usually launch into a brief plot synopsis. So here goes: A down-to-earth teenage girl hates her crazy mother.
If you're waiting for more, you can stop holding your breath. In a nutshell, that's it. Sure, there are some details (the two move from Wisconsin to Beverly Hills) – okay, there is a detail – but someone really tried to make a movie out of this shocking premise.
So maybe you think there's something to be salvaged by the two big-name actresses headlining the picture. Well, there's Sarandon as the nutty and irresponsible mom, played in one full dimension and with Sarandon looking indistinguishable from Leslie Ann Warren. Or there's the pouty Portman, in what will go down as the most forgettable role she's ever played.
But the worst failing of Anywhere But Here is the utter lack of any sort of plot. For two hours, we drag through one boring and random tragedy after another. The characters never change, the film never matures. It's excruciating to watch.
I mean, what is this movie supposed to be about? An aging woman's midlife crisis? The struggle of a teenager who finds herself playing parent to the real mother? Outcasts in Beverly Hills? All of this has been done, and occasionally it's been done well. But Anywhere But Here takes these three movies and runs them straight into the ground.
Anywhere But Here is so bad that if I wasn't a film critic, I would have left the theater in the first 45 minutes. But as a professional, I knew I would have had to see the last half sometime. The prospect of that, well, the mind reels, the stomach turns, and the ass revolts.
You can almost hear her thinking the same thing as me.
Portions from Freebase, licensed under CC-BY and Wikipedia licensed under the GFDL