Description
[from Freebase]
Three Colors: Red (French: Trois Couleurs : Rouge, Polish: Trzy kolory. Czerwony) is a 1994 film co-written, produced, and directed by Polish filmmaker Krzysztof Kieślowski. It is the final film of The Three Colors Trilogy, which examines the French Revolutionary ideals; it is preceded by Blue and White. Kieślowski had announced that this would be his final film, which proved true with the director's sudden death in 1996. Red is about fraternity, which it examines by showing characters whose lives gradually become closely interconnected, with bonds forming between two characters who appear to have little in common. The film begins with clips that track a telephone call between London and Geneva, where a university student and part-time model, Valentine Dusot (Irene Jacob), is talking to her emotionally infantile and possessive boyfriend. During her work as a model she poses for a chewing-gum campaign and during the photo shoot the photographer asks her to look very sad. While walking back home Auguste, a neighbour of Valentine's, drops a set of books and he notices that a particular chapter of the Criminal Code was open at random and he concentrates on that passage.
Review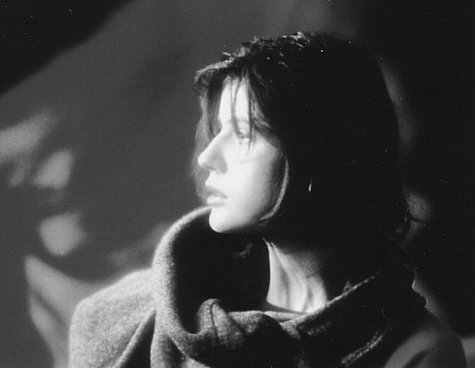 A satisfying conclusion to Krzysztof Kieslowski's spectacular Polish-French-Swiss Three Colors trilogy (with Blue and White), Red is like a French version of The Twilight Zone, following a young model named Valentine (Irène Jacob) through a series of hypnotic meetings with a retired judge (Jean-Louis Trintignant). A mystery unfolds as Valentine discovers the judge's penchant for eavesdropping on his neighbor's calls, which leads to all sorts of romantic mystery and tragedy as secrets are unwittingly revealed and lawsuits are filed. Not even the audience becomes fully aware of the intricacies of the picture until its fantastic conclusion.
Red stands as Kieslowski's most convoluted and difficult work of the series, exploring far more than the idea of 'fraternity' suggested by the color and delving deep into symbolism and our notion of 'coincidence.' Jacob is wonderfully watchable in her most nuanced role ever, and Trintignant's crustiness is bizarrely engaging, making you want to dig deeper into his oddly apathetic character who wants 'nothing' further from life. Red is confusing but compulsively watchable.
The DVD extras help a lot in clarifying the film and pointing out the little things you probably missed, even after repeat viewings. While I find it hard to listen to Annette Insdorf, who provides a commentary track on all three films, for very long, the comments from Jacob and the 'cinema lessons' with Kieslowski himself are very worthwhile. Definitely go for the box set.
Red in black and white.
Portions from Freebase, licensed under CC-BY and Wikipedia licensed under the GFDL