Description
[from Freebase]
Taxi Driver is a 1976 American psychological thriller film directed by Martin Scorsese and written by Paul Schrader. The film is set in New York City, soon after the Vietnam War. The film stars Robert De Niro and features Jodie Foster, Harvey Keitel, and Cybill Shepherd. The film was nominated for four Academy Awards, including Best Picture, and won the Palme d'Or at the 1976 Cannes Film Festival. The American Film Institute ranked Taxi Driver as the 52nd greatest American film on their AFI's 100 Years…100 Movies (10th Anniversary Edition) list. The film was considered "culturally, historically or aesthetically" significant by the US Library of Congress and was selected to be preserved in the National Film Registry in 1994. Travis Bickle (Robert De Niro), an honorably discharged Marine, is a lonely and depressed man in Manhattan. He becomes a taxi driver in order to cope with chronic insomnia, driving passengers every night around the boroughs of New York City. He also spends time in seedy porn theaters and keeps a diary.
Review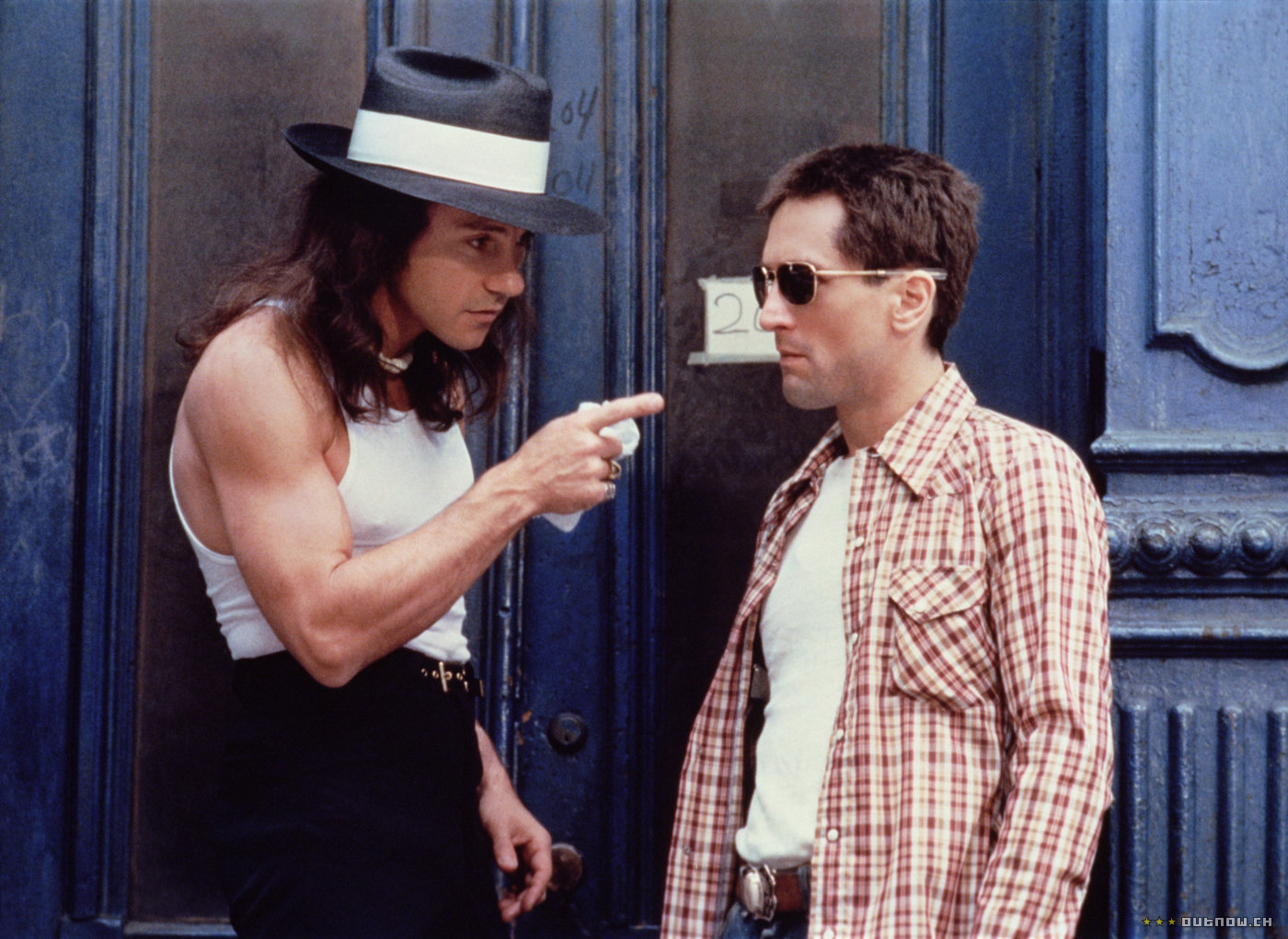 1975 was a year of loonies and zipheads, worldwide calamities and silly, little national catastrophes and Martin Scorsese was sitting front row with a cardboard box of Goobers and a large Coca-Cola, taking it all in. The American way was in full swing: the Vietnam War raged, LaGuardia Airport was bombed, Jimmy Hoffa went missing, and the toy company Mattel, a supposed avatar of childhood gaiety, admitted to falsifying public documents so their corporate earnings and growth would look on the up-and-up. We were decaying and Reagan hadn't even been put into office yet. Though Paul Schrader had written the film years before in a morass of alcohol and medical-grade depression, Taxi Driver felt like the evident afterbirth of serious, national bad vibes.
Scorsese, who was still sporting that magnificent beard at the time, started shooting Taxi Driver almost directly after the release of Alice Doesn't Live Here Anymore, still Scorsese's most intimate film. Taxi Driver succeeded in a similar intimate tone, but, naturally, there was something much bigger being executed in Driver's visage. These were the days where he was still rough-and-tumble, a few miles off from the neon peculiarities of After Hours and the grimy Americanism of Raging Bull. But Taxi Driver isn't a transitional film by any measure. Driver comes on like some anomaly from the back annals of the first national library of the dwarf planet formerly knows as Pluto.
Travis Bickle (Robert DeNiro in peak form) wants some sort of purity and doesn't see it from the gunky cab windows that he stares out of all night. He can't find it with women: The latest one, Betsy (Cybill Shepard), splits after he takes her to a porn theater. Instead, he finds hope in a young prostitute (a fearless Jodie Foster) who seems indifferent to her placement in life, under the thumb of a two-bit pimp (a vital Harvey Keitel). It's when this purity seems in jeopardy that Travis goes gonzo: cropped mohawk, hidden weaponry, 'you lookin' at me?,' assassination dream-clouds and a blood bath in the pimp's hallway. No one said getting clean was easy business.
An admitted reinterpretation of John Ford's The Searchers, Bickle embodies the 1970s the way Embry defined the old west: idealists without a hint of rust. Embry's inability to accept the Indian his niece mutates into marries with the inability for Travis to accept society as a whole. The severe difference is that Embry's state of mind was questioned by a close group while Travis' case is a terminal, mass case of alienation. His belief in the 'cleansing' of America cuts him off from the rest of humanity, even to Betsy. Yet, a cleansing is what everyone else is cheering for and what the public later praises Travis for; they're just not ready to do what is necessary. In Taxi Driver's schizophrenic miasma, hope and delirium become the same soggy entity, and no one is really prepared to tell anyone the difference.
The new Collector's Edition DVD includes two commentary tracks, Scorsese's memories of the film, numerous interviews with cast and crew, storyboards, the original screenplay for the movie, and a feature outlining the New York locations seen in the film as well as what they look like today, 30 years later.
Portions from Freebase, licensed under CC-BY and Wikipedia licensed under the GFDL